The mission of Potter's Field Ministries is:
TRANSFORMING LIVES FOREVER THROUGH WINNING SOULS,  FEEDING THE HUNGRY, AND MAKING DISCIPLES.
We accomplish this goal through a multi-faceted ministry that include's Potter's Field Touring Ministries, featuring Pastor Michael and Pam Rozell: Potter's Field Kids Programs, located in Central America, Africa, Southeast Asia, and our own North America; and IGNITE Mission Training School.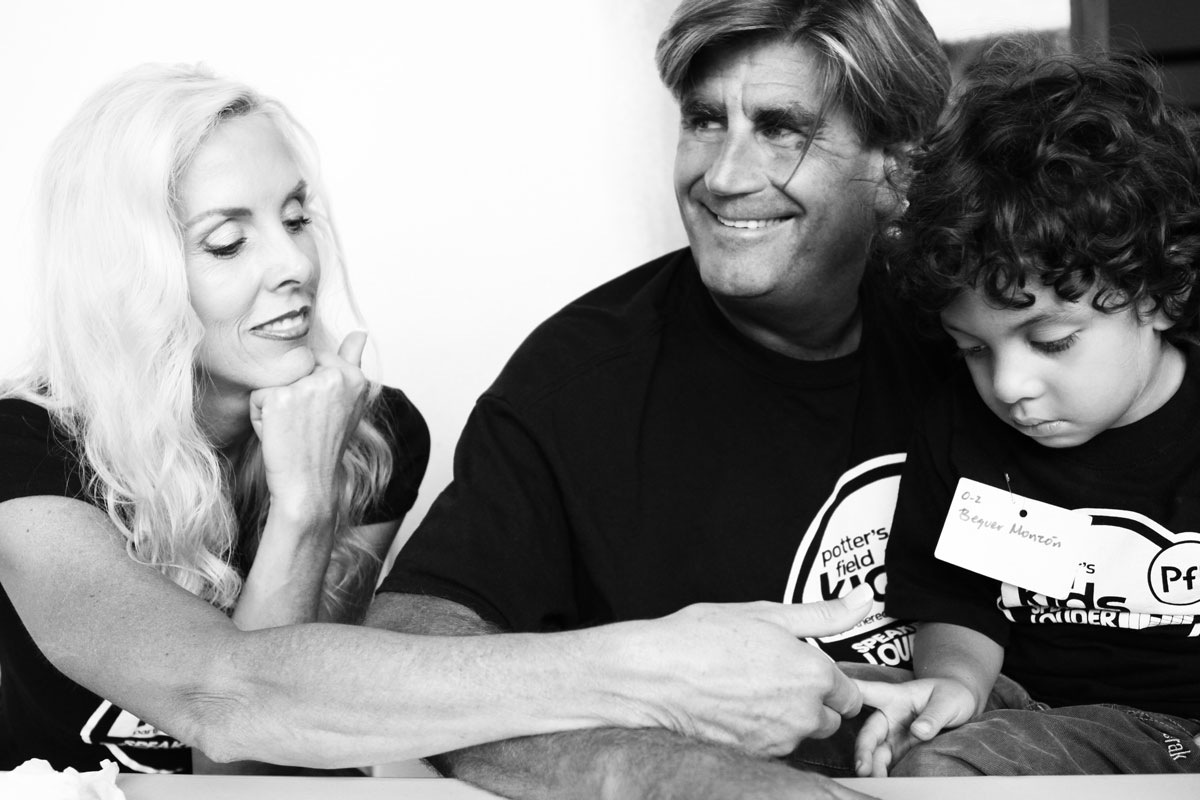 In 1992, Pastor Michael and Pam gave their first Potter's Field presentation at a women's retreat in South Florida. Michael made a pot, gave a short message on Jeremiah 18, while Pam sang original songs composed specifically for the event. The Holy Spirit was so present in that event, Pam knew that this was what they were supposed to do together before the foundations of the earth. Michael never dreamed that his avocation as a potter would be used as a tool, along with his wife's gift of singing/songwriting, to bring a message of hope of the "Potter and the Clay" that would lead countless people to Christ, heal marriages and put broken lives back together again. It wasn't long before a phone call came from a 700 Club producer. He had found a brochure about the Potter's Field presentation that had been discarded in a parking lot.  He was so intrigued, he invited them to be on the program. Since then, Pastor Michael and Pam have been in churches all across the country and abroad.  They continue to tour, ministering the love and grace of Jesus in over a hundred church services each year around the world.
Potter's Field Ministries stands as a testimony of God's ability to bring beauty out of ashes.
God has truly fashioned a ministry that understands the power of unity and is doing its part to unite the Body of Christ in our common call to spread the Gospel until the whole world really does hear!
Though Michael had a background in marketing, the Lord told them they would never "market" their ministry as they both did with their vocations in the world. They were to "walk by faith" for the bookings and to trust Him completely for their provision. They are still doing this today, 25 years later.